Spectacular Balloon Drops for any Occasion
Consider a spectacular balloon drop for your next special event. Balloons contained in a specially designed netted bag are mounted on the ceiling and released at a precise moment creating an effect your guests are not about to forget! Balloon drops are most effective if the ceiling is at least 20 feet high – the higher the more dramatic the effect! All balloon nozzles cut to minimize being caught in the net. We use various sizes of balloons including spirals which will leave your guests wondering how those balloons are drifting every which way!.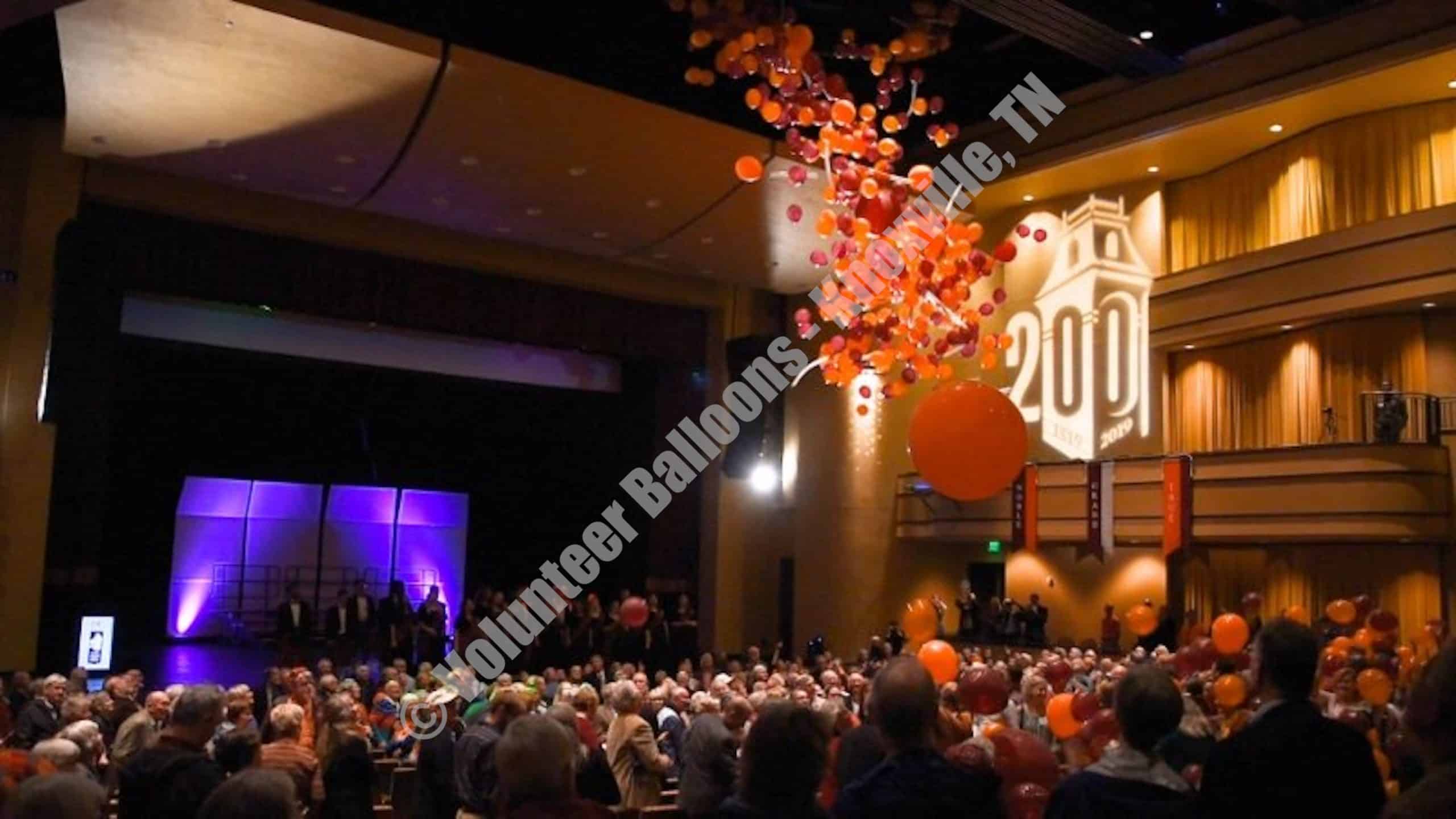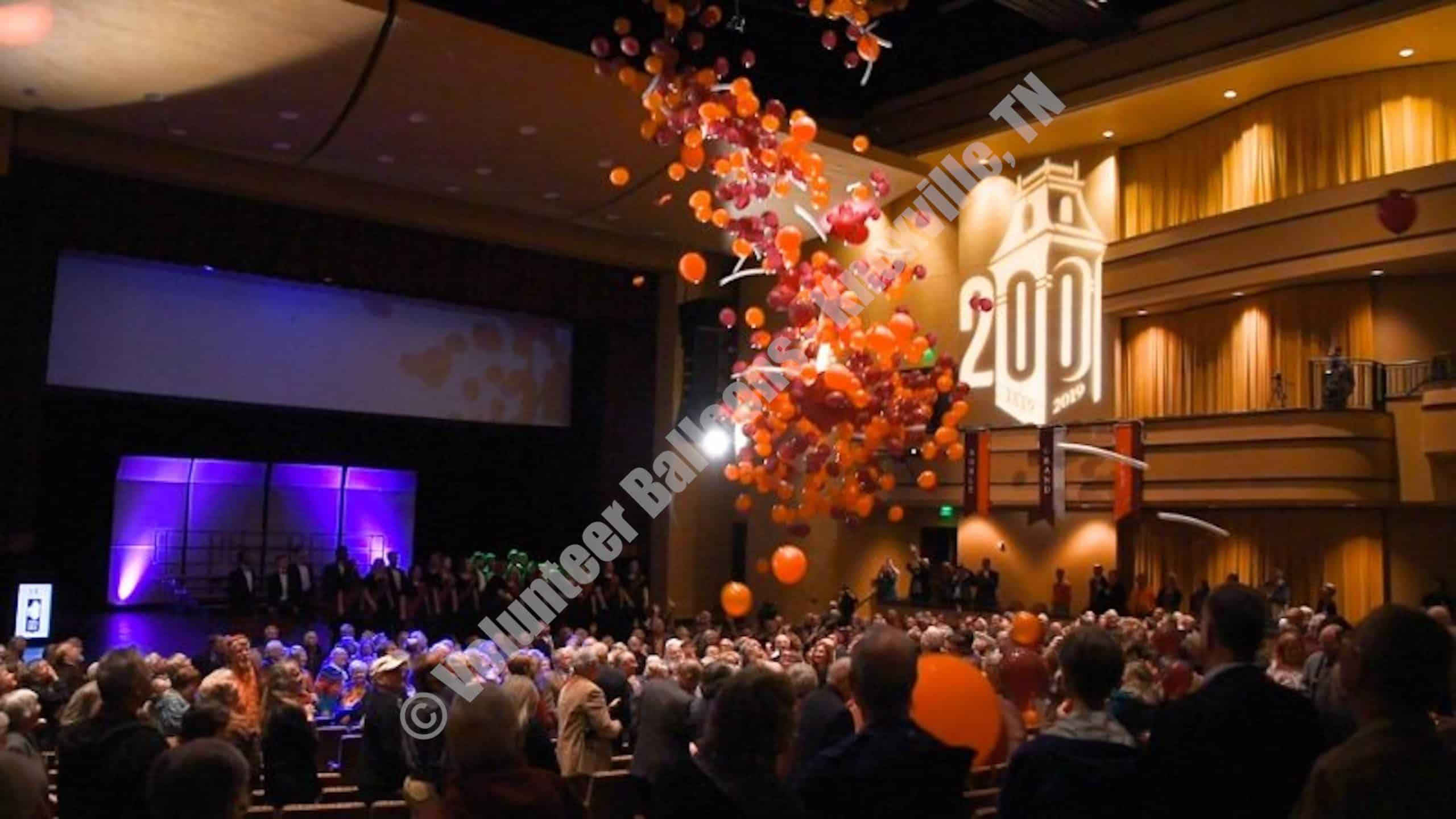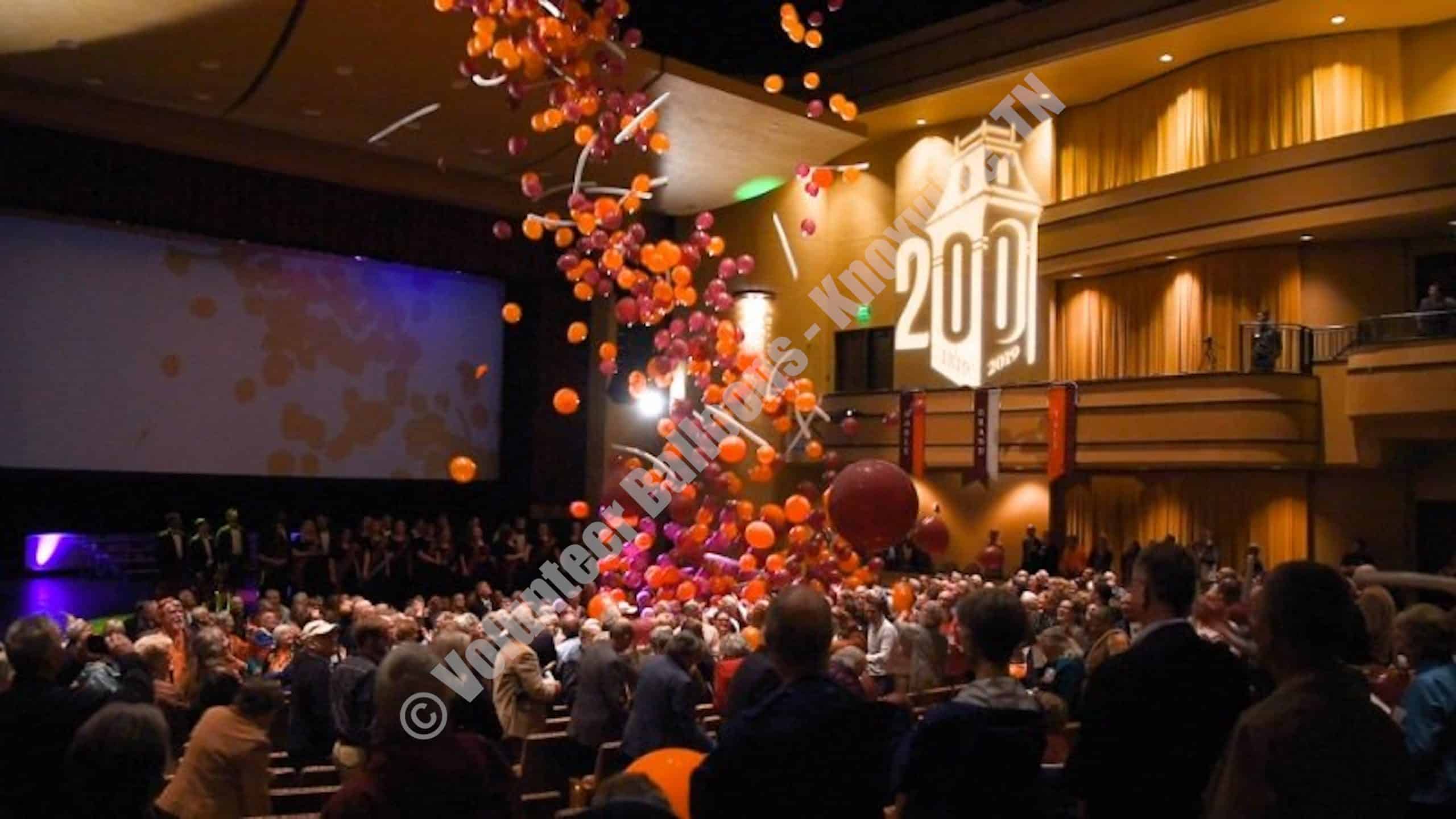 New Year's Eve Party Favorite!
A spectacular balloon drop remains an all time favorite on the strike of midnight! Whether you're in a ballroom, restaurant, event center, hotel lobby, gymnasium, etc., nothing creates the emotional "finale" of a year gone by then a cascade of floating balloons!
Volunteer Balloon Decor specializes in the production of these spectacular smile makers! Balloons are inflated on site, one to two days before the grand event. We take care of everything. We will even come back and pick up the balloons if your guests haven't left with them! Make your reservation NOW for December 31st. Don't miss out! Be the first on our list this year for a balloon drop you and your guests will never forget! Should you want to add an additional exciting game to your event, while we prepare the balloon drops, we can insert in the balloons personalized holiday messages, raffle tickets, money, anything that will fit can be added. When guests know there's a hidden prize, not one balloon will remain inflated. Just imagine the fun chaos during this crazy game – and the candid photos you can take!
Several sizes available – Price includes standard installation and up to 3 different colors of balloons – additional fee for extra large balloons
Small net 25′ x 6′ approximately 400 balloons – Starting at: $699
Medium net 30′ x 6′ approximately 500 balloons – Starting at $1159
Largest net 40 x 6′ approximately 1000 balloons – Starting at $1549
Standard installation included as long as specialty equipment is not needed. Fees for rental of electric lift or extra long ladder are not included.
Some balloons can be substituted for extra large 30″ balloons. Call now for a quote and to make your early reservation!