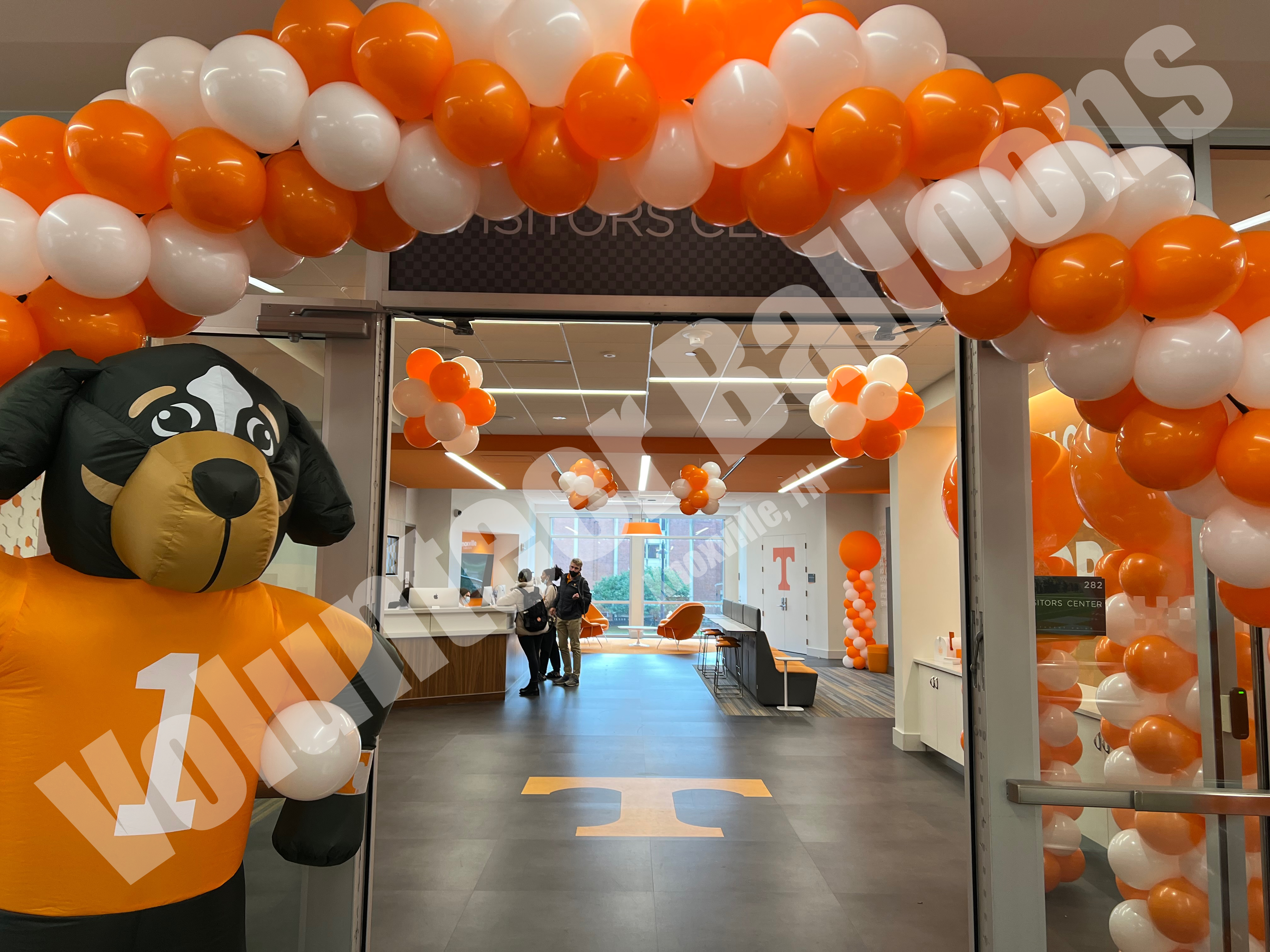 Volunteer Balloons has the privilege of being one of the University of Tennessee's authorized vendors when it comes to event decorating.  This status enables any campus department to call upon our services for balloon decor.  
As an University of Tennessee authorized vendor, we have met the quality requirements needed, including providing a high threshold liability insurance policy.
As an authorized vendor of the University of Tennessee, expect excellent customer service from Volunteer Balloons
Any department representative that calls upon our services can expect prompt and courteous replies at all times.  Because we understand the value of your time, we will provide you with the confidence you need that we can accomplish the end results you are seeking. 
We pride ourselves with excellent communication skills from the moment of first contact to the end of the execution of the project and beyond!  This way, you'll always know that your project is receiving the attention it requires. 
Whatever your decorating needs, know that we will provide the end result you are seeking.  We can also deliver personalized arrangements to fellow staff on campus!
Whether you simply need a couple of impressive columns, stacked classic arches or spectacular balloon drops, we are the company you can rely on!  Because of our track record from previous jobs, we are confident that any of our current UT campus clients would provide you with excellent references if needed.
Call us now to discuss your project or to set up an appointment to have us visit your location and discuss your ideas!