How are we dealing with the post-covid balloon decor situation? Well, I'm happy to report that things are close to normal in this industry now that we are experiencing looser Covid restrictions. The biggest change we see is that in the past events were scheduled months in advance, some even a year in advance! Now events are being scheduled only weeks, sometimes days in advance. I guess the reason is that folks are still cautious about making plans and are fearful of reserving our services and then having to cancel just a few days before the actual date because of something Covid related.
What we've learned here in the last year or so is that we have to be able to "pivot". We need to be prepared for last-minute orders and I can confirm that we have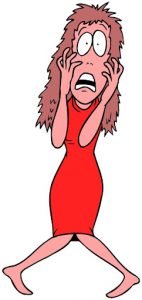 yet to turn down any requests. If that means that we have to be on the road at 5:00 am, we can do that – actually we've done it many times!
The hardship that this brings us is that although I have a fairly large inventory in almost every color, there's always the unexpected request of either unique colors or very last-minute orders. Many times I have to obtain products from two or more vendors because everyone is running out of colors or shapes! This increases the cost due to additional and/or expedited shipping costs. If your event requires orange and white, I can definitely make that happen! The University of Tennessee is one of my major clients and almost all of their events require orange and white balloons – I can guarantee I always have plenty of their colors!
Many clients will inquire about a design they need for a specific event but wait too long to confirm their order with me. At the time of the inquiry, I'm able to locate all of the balloons needed but if the client takes more than a day or two to confirm, I may not be able to get what they need. This is very frustrating for us as we want to be able to fulfill all of our orders! If you're planning an event get with me right away! With a minimum deposit, I can order your balloons and have them in time for your event.